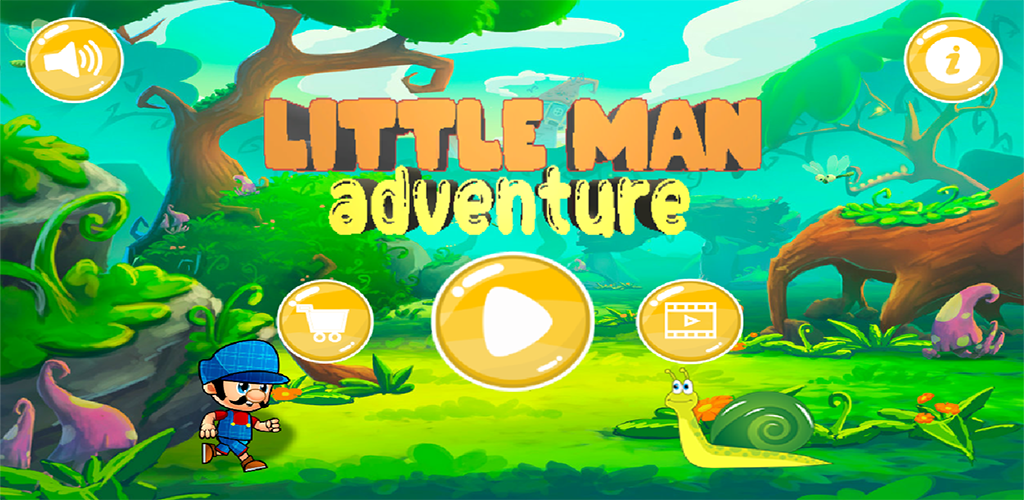 Little Man: Super Adventure Games 2020
A downloadable game for Windows and Android
Little Man Adventure is a platform jumping game developed by Sprkle3 games.
The game combines traditional platform jumping and has a lot of modern art elements. When you play the game, you can remember the happy time. Little Man must pass so much threats to run to target super world. You can use weapon to kill monster.
More than 30 colored levels. Map carefully designed to make the adventure more fun and exciting.
🍀 Beautiful graphics and music.
🍀 Smooth and easy to play game.
🍀 4 super worlds unlock for free when you play at the end of that super world, discover the green island, the jungle, the desert and the deep sea ...
🍀 Deceptive monsters: snails, carnivorous flowers and many other enemies ... destroy them!
🍀 Play, run, jump and attack enemies and super bosses and discover wonderful worlds
🍀 It is an addicting adventure game and many challenges.
Run & jump in the Little Man World, smash the monsters
🍄 Little Man World games with classic 2D platform gameplay
🍄 Adventure games with amazing words to discover! Save the princess in Little Man World!
🍄 Super Mark go and jump the mushroom to save his princess
🍄 Little Man adventure game 2020 offers smooth retro game play, realistic physics, awesome graphics, great adventure worlds and beautiful music!
🍄 One of the best new games 2020! Have fun in this classic Little Man: Super Adventure Games 2020 for free!
The world looking for treasures in this Little Man adventure game. So get ready for play Little Man for discover lots of treasures in beautiful jungle world and mysterious Little Man adventure game.
Download
Click download now to get access to the following files:
Also available on